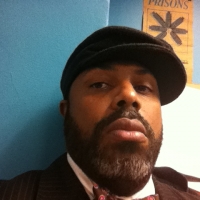 M.W. Couch, Consultant Pastor
cell: 888.530.1999 ext. 4
work: 888.530.1999 ext. 3
home: 888.530.1999 ext. 4
Email: nbcop@mikecouch.org
Skype: mw.couch1
Facebook: http://www.facebook.com/bishopcouchm
Twitter: http://www.twitter.com/NewBeginChurch
Blog: http://www.revmikecouch.org
Instagram: newbeginningchurchofphila
*Proven record of tooling faith communities into vehicles of family and community development
*Expertise in leading religious corporations that produce measurable family value and impact
*Trusted Adviser: Home Ownership; Credit Repair/Development; Financial Education, Seminars
*Licensed, formally trained and personall mentored; More than 20 years of Ministry experience
*Married (20 yrs.) to High School sweetheart, Tonya; two sons, My'chal and Malachi
SNAPSHOT
* Born and raised in Philadelphia, PA, with strong and lasting roots in Tunica, Mississippi and Birmingham, Alabama. Proud graduate of Philadelphia Public Schools. Varsity Lettered, All City Sprinter with statewide and national rankings.
* Founding Executive Director, New Beginning, an outreach ministry committed to one-on-one, person-to-person Street Evangelism. Presented God's plan of salvation and guarantee of new life to more than 1500 persons per week (and more than 75,000 per year), for more than 5 consecutive years.
* Senior Partner, Little Lad Lunch, a consortium of community partners and social service providers committed to feeding and serving the local community. Successfully introduced endowment development through insurance to shareholders; personally secured $500,000.00 through New York Life (December 2012).
* Founder & Chief Executive Officer, Christian Credit Development, a ministry focused on building the family through home ownership. Developed a network of real estate and banking professionals ensuring success in every phase of gaining homeownership.
* Radio and TV Appearances (Partial listing): WURD 900AM; KYW 1060AM; Gospel Highway 1110AM; WXPN 88.5FM (Univ. of PENN), WECH 740AM, PowerPlant (North American Mission Board). Subjects: Casino Gambling; Gun Control; Voter Suppression; Credit Repair and Home Ownership; Demographic Trends and Evangelism.
* Education: Graduate and Undergraduate Education
(and Study Abroad)
— New York Theological Seminary, Doctorate of Ministry, 2017
— Biblical Theological Seminary, Master of Divinity, 2014
— Study Abroad (Jerusalem, Israel) Holy Land Immersion, 2010
–Study Abroad (Kenya, Africa) Lecture and Preacher, 2013
— Philadelphia Biblical University, Bachelor of Science, 2009
— Geneva Bible College, Associate of Arts, 2007